Skip to Content
Brian K. Oleksy, D.D.S., M.D.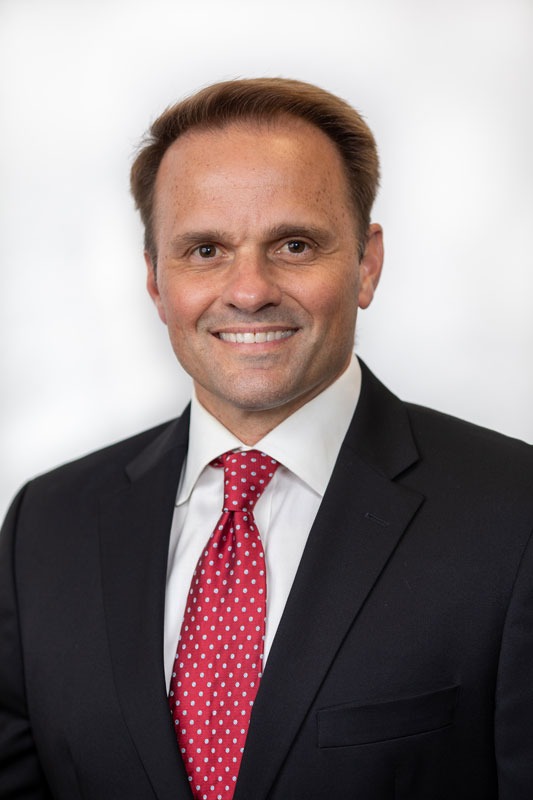 Meet Brian K. Oleksy, DDS, MD
Brian K. Oleksy, D.D.S., M.D. is a Diplomate of the American Board of Oral and Maxillofacial Surgery and a Fellow in the American Association of Oral and Maxillofacial Surgeons. Dr. Oleksy practices the full scope of oral surgery with particular interest in dentoalveolar surgery, wisdom teeth removal, dental implants, and complex bone grafting procedures.
As the son of a U.S. Marine, Dr. Oleksy was born in Camp LeJeune, North Carolina. He lived in several states throughout the country before moving to Carlsbad in 6th grade. After graduating from Carlsbad High School, Dr. Oleksy then attended U.C.L.A. for both his undergraduate and dental education, graduating at the top of his class. He then obtained his medical degree at the University of Texas Southwestern Medical School in Dallas, Texas.
Dr. Oleksy then completed a one year General Surgery Internship at Parkland Hospital in Dallas. During this time he received significant training in the treatment of medically compromised patients that he is able to utilize daily in his practice. He also received extensive training through the Department of Anesthesia providing both general anesthesia and sedation to patients of all ages at Parkland Hospital and the Dallas Children's Hospital.
Being trained in dentistry, anesthesia, and medicine, Dr. Oleksy has the knowledge to treat even the most complex cases and enjoys sharing his knowledge. While in residency, he had the honor of co-authoring two chapters on facial fractures in a prominent trauma textbook. Dr. Oleksy lectures to the SDSU pre-dental students and enjoys having students shadow him in his practice.
Dr. Oleksy lives in San Diego with his wife Cathy (a dentist) and three sons. He stays very busy outside of work attending all of his boy's sporting events. He is very involved in youth sports having coached for over a decade as well as being a Little League board member. Dr. Oleksy enjoys working out, playing rock guitar, skiing, surfing, golfing, collecting wine, and everything UCLA